Design thinker, builder, aviator. Building communities of the future.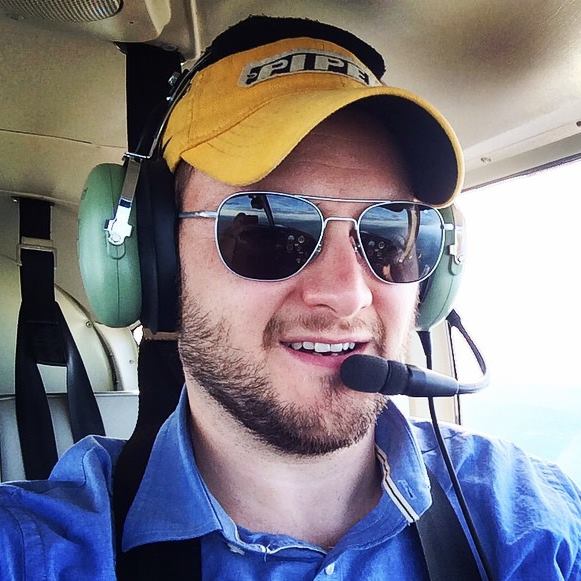 When I was five years old, I knew I wanted to learn to fly. After years learning about the process, and setting aside time and money, I took flight lessons in the summer of 2014 to earn my Private Pilot certificate in just over three months, fulfilling a childhood dream. In the summer of 2015, I followed it up with earning my Instrument rating.
Now I'm working on applying my skills in day trips around New England. I'll spend the next couple years logging the 250 hours required to earn a Commercial Pilot certificate.
There's no limit to what you can learn in aviation and I'm looking forward to taking my skills to new levels over the years. I love taking the principles and skills learned in the cockpit back to my work in creative, community, and digital fields.
One day you will wake up and there wont be any more time to do the things you've always wanted. Do it now. -Paulo Coelho
Personal
I grew up outside Chicago, currently live in Connecticut, and frequently visit Boston, Providence, NYC, and Denmark when possible.
Some of my interests include technology and culture, modern Scandanavian design, minimalism, architecture, LEGO® bricks, travel, aviation, airplanes, space exploration, psychology, neuroscience, and self-improvement. I'm a constant learner and always have an audiobook going or am watching a video talk online.
You can find me on Twitter, Instagram, Facebook, and LinkedIn.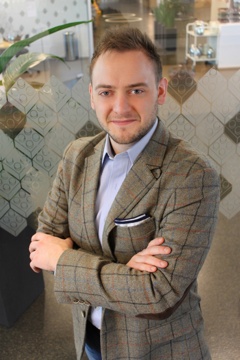 Professional
In 2011 I was recruited to join New Business Group, a business incubator within the LEGO® Group branded by FastCompany as "quirky startup LEGO." Our small team was given a tall order; shape the then-experimental LEGO CUUSOO crowdsourcing experience, meant to bring LEGO fans' product ideas to life as real LEGO sets.
The platform saw exponential growth, yielded hit products, and was re-launched as LEGO Ideas in mid-2014; now a full-scale program within our Community Engagement and Events group. The job is about 80% work, 20% play, and all heart.
"We become what we behold. We shape our tools, and thereafter our tools shape us. -Marshall McLuhan
My background prior to LEGO is varied, ranging from online communities to B2B public relations, sales, marketing, and customer service, mostly for technical companies. I've also started and grown industry networking cocktail events and technology conferences in the Chicago area.
So, you have every kid's dream job?
In short, yes. While I wasn't seeking it out at the time, it was definitely an earlier dream of mine. At 14, my first Internet search was for "LEGO." This led me to discover Usenet newsgroups and web pages with grown-up hobbyists, years before it was hip to be square as an adult. I poured myself into the hobby and became heavily involved with open-source LEGO CAD software in my teens and early twenties. In college, I co-authored the book Virtual LEGO, all about the LDraw tools.
Today my work fulfills a childhood dream. I'm thankful every day I'm able to contribute back to this company and hobby that gave me so much during my teen and college years.
I recently read...
Audible.com is a very nice subscription audiobook service that lets you listen to books from your phone ... so I listen and learn while I drive. Know a book I just have to read? Tweet me a recommendation!
Media
Quoted Articles
How LEGO's great adventure in geek-sourcing snapped into place and boosted the brand - FastCompany, February 2, 2012
You can find me on Twitter, Instagram, Facebook, and LinkedIn.
This is a personal website and opinions expressed within are my own and do not represent my employer.